Products
There will be a 10% price increase on Products and Services to be put into effect on October 1st 2019. This rise is due to material and overhead increased costs. All orders made before October 1st 2019 will be honored with the current price, so I highly encourage you to make any additional orders soon to take advantage of this.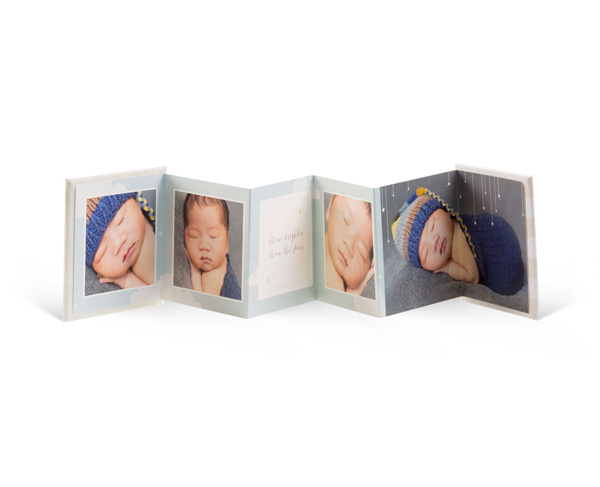 accordion minis
Add a striking Accordion Mini Book to any order and available in a wallet size. For the complete package, give your Accordion Mini Book a cool protective case with a frosted slip cover, available for only $1/book.
Price: $30.00 (set of 3 identical minis)

boutique ornaments
Our Boutique Ornaments are mini frames that are available in three timeless shapes and three classic colors—red, black, or white. Choose Lustre or Metallic paper for your photo with optional texture and coating.
Simply stunning as ornaments on the tree, they also look great on display anywhere as Mini Boutique Frames.
2.5″x3.5″/3″x3″ – Price: $42.99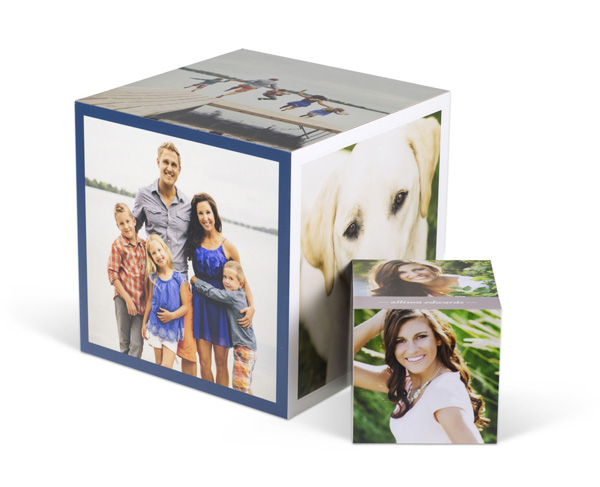 Cube
With six sides for images, graphics and text, our Image Cubes are a fun way to commemorate a special event or create a striking hands-on display. Use multiple Image Cubes together to spell out a child's name or create festive decor with holiday imagery and words. Combine multiple sizes to create displays that are sure to attract attention.
4x4/8x8 – Price: $39.99/$87.99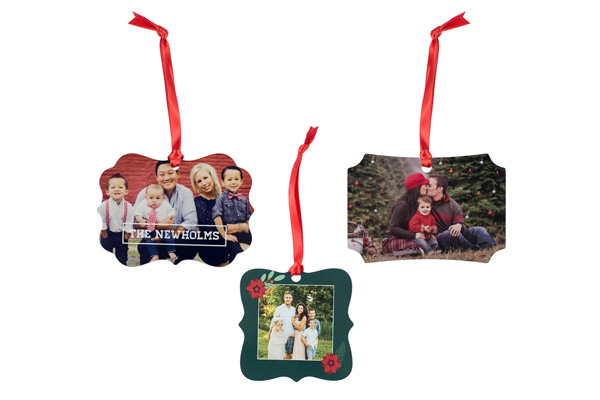 Metal Ornaments
Get Metal Ornaments on our most popular metal surface, white base with a high gloss finish. Using the same process as our Metal Prints, your images stay beautiful and vivid for generations.
Double-sided, there's plenty of space for customization: images, design, names & dates, holiday messages, and logos.
Price: $26.25